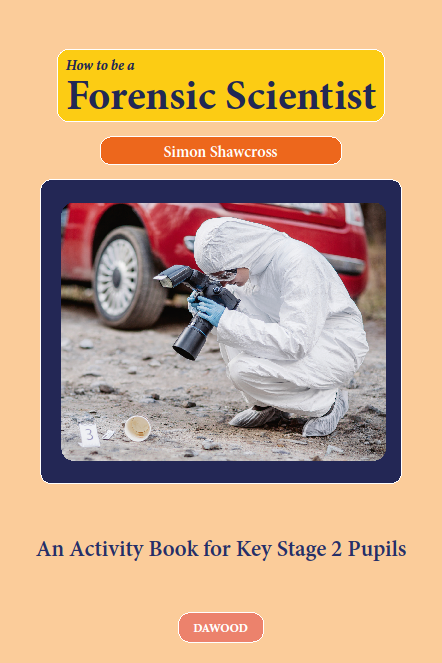 This is an Activity Book written by Simon Shawcross of Sci-High for children aged 8 to 12 providing a comprehensive and accessible introduction to the exciting world of modern forensic science. Designed to fire enthusiasm amongst young people for science and forensics, girls and boys can use the book to find out what the vital jobs of crime scene investigators and laboratory-based forensic scientists are like.
Adult family members and teachers can use the book to work alongside children to help them learn about crime scene work and evidence arising from fingerprints, DNA, footwear marks, computer forensics, blood, hairs, fibres, paint, glass, and documents. All the latest 2020 developments are here.
Packed with full-colour images, the easy-to-use Royal Octavo-size book has 68 pages and more than 60 original and clearly laid out questions, exercises and activities that are ideal for personal study or as a basis for school science days and group-work projects.
Using maths in forensics, writing reports and presenting evidence in courts of law are covered also. Advice is provided about the further steps that young people can take to develop their knowledge and skills and gain the necessary qualifications to pursue an ambition to be a forensic scientist.
To order the book, please follow this link.