Is your school planning for Science Week 6 – 15 March 2020? Our forensic science events, suitable for primary and secondary pupils, show vocational science in action in a highly engaging Whodunit story line. Pupils find out who was responsible for a burglary at the school by examining the crime scene and carrying out a range of forensics practical. Biology, chemistry, physics and IT all play their part as the pupils examine fingerprints, DNA profiles, footwear marks, documents, ink, mobile phone records, blood patterns, and physical fit evidence. The investigation has some very surprising outcomes! Presented by degree-qualified forensic scientists, the events demonstrate a lot of real-world know-how and modern forensics methodologies. The events conclude with a role-play courtroom trial in costume. All resources are provided, there is very little for the school to prepare. Prices are very competitive. Booking is easy.
Wow-factor science and loads of fun!
** New for 2020 – at every primary school event, the school now receives a free copy of the activity book 'How to be a Forensic Scientist', specially written for primary schools by Simon Shawcross of Sci-High. An introduction to all the major areas of forensic science including crime scene work, fingerprints, DNA, footwear marks, computer forensics and giving evidence. The book is packed with questions, exercises and activities that are ideal for following up on an event and completing a forensic science project.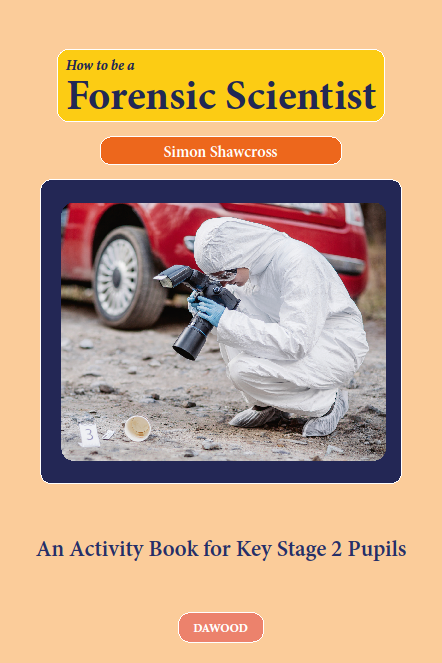 Please email or ring for more information.
Sci-High Science Events: www.scihigh.co.uk; info@scihigh.co.uk;
07717 822078